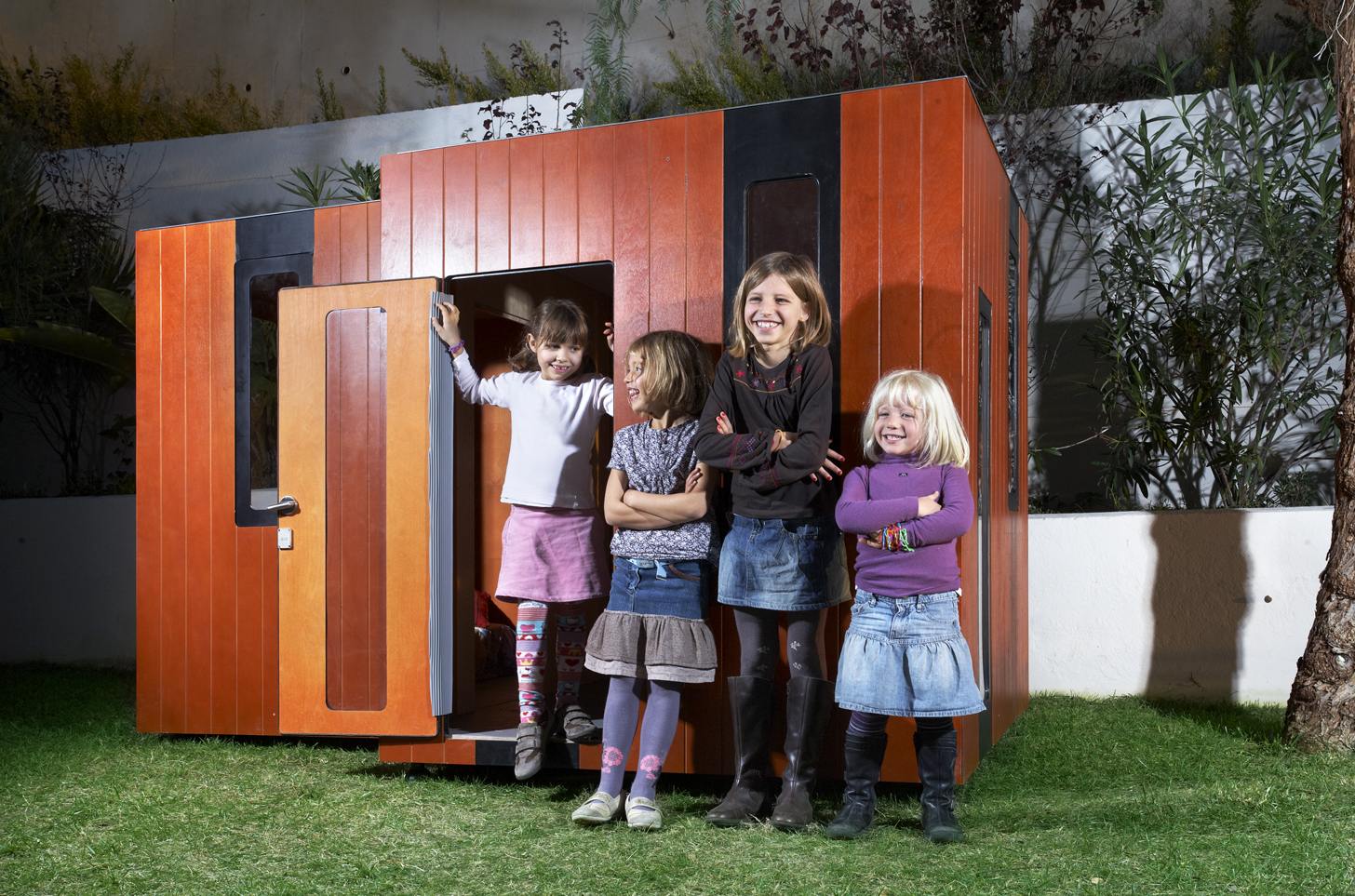 Have you been thinking about getting an outdoor playhouse? If you have, you've found your way to the right address.
Outdoor playhouses can help parents ensure children's all-around development in the comfort of their own backyard. That is why choosing the ideal and most effective design to give as a gift to your child is a very important decision!
When you want to buy an outdoor playhouse, there are things to be considered when picking the ideal one.
So let's look briefly at what you need to know while purchasing a playhouse.
How To Choose An Outdoor Playhouse.
We're sharing a couple of tips on choosing an outdoor playhouse. Now that you've gotten the hang of it, let's take a look on them.
Location 
Decide where your outdoor playhouse will be located. This will depend on where the outdoor playhouse will be installed and the location of your principal building.
This will depend on where the outdoor playhouse will be installed and the location of your principal building.
We suggest you try putting the playhouse at the lower part of the garden, at the edge of it or in a place where your children can run around the outdoor playhouse while they play, such as patio or terrace. We also recommend setting up the playhouse where you can comfortably supervise your children. Make sure to keep the space clear of sharp objects, insects and hazardous areas.
Size of your outdoor playhouse
What size is right for your kids? One-story or two-story?
With so many choices of outdoor playhouses in front of you, it may feel overwhelming at first.
The main options are:
A one-story playhouse, as its name implies, sits at ground level.
A two-story playhouse usually has a nook that can be accessed by an inside staircase. This characteristic can bring a completely different perspective to your kids' playtime.
Be aware that pictures of outdoor playhouses you are about to buy can sometimes be misleading. The same playhouse may look different in different environments, depending on where it is located. Using the actual size as a reference is the best way to determine exactly how much each playhouse will fit in the space in which you plan to place it.
Remember that your kid is growing up, too. The small outdoor playhouse you have in mind now may be too small for them in a few years. Think about the size of the playhouse that will fit your kids' needs later on. Understand that kids tend to become attached to their playhouse for years to come.
Think about the number of children who will play in the playhouse. You need to buy a playhouse that can accommodate all of your children so they can play together.
Generally, you need to inspect the size of the area in which you want to install the playhouse. For small gardens, you can choose the Kyoto Play Outdoor Playhouse, for larger backyards, the spacious Illinois Maxi Outdoor Playhouse is a better choice.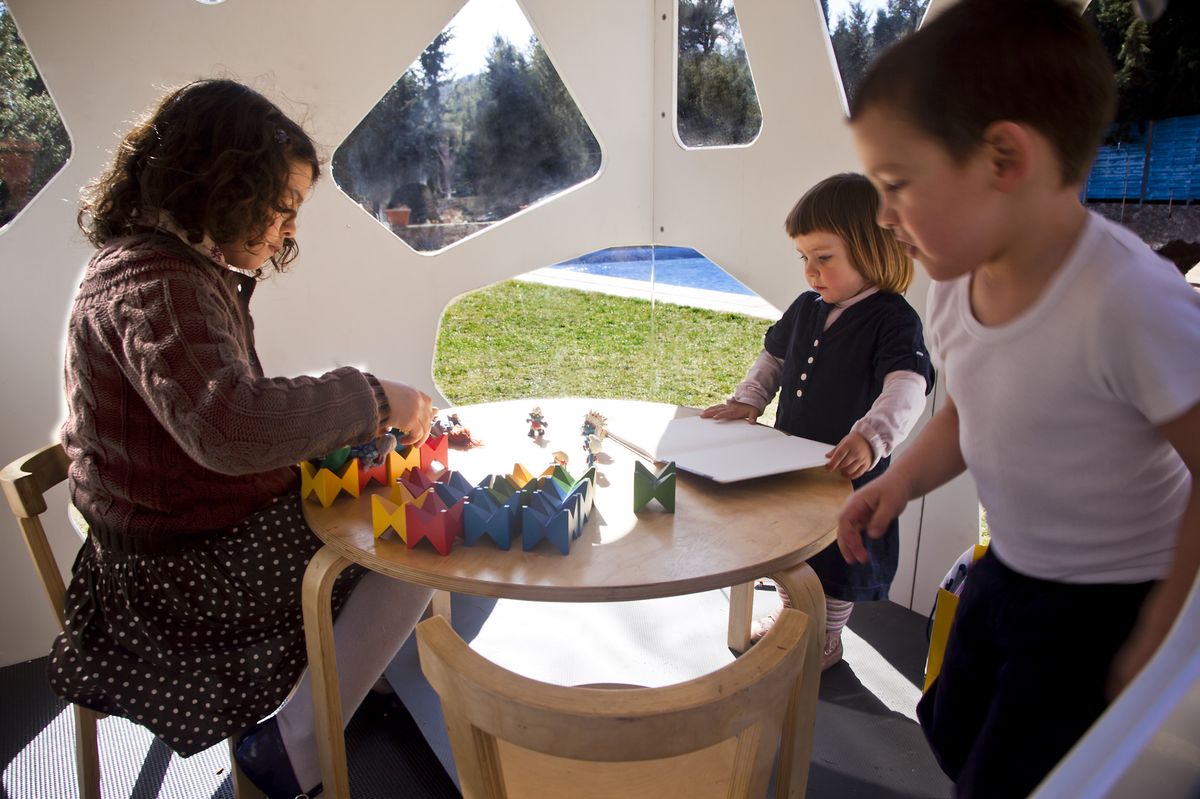 Material of an outdoor playhouse
Outdoor Playhouses can be made of different types of materials. The most widespread types of playhouses are made of wood, fabric, and plastic. A plastic playhouse will not be as durable as a wooden one and may not be as weather resistant. We recommend buying wooden outdoor playhouses as they will be durable longer than plastic ones. Also the wooden playhouse can be painted in bright colors.
Safety 
Safety is a top priority when choosing a playhouse for children. Be sure that your purchase meets safety standards. Pay attention to safe hinges with wide gaps around the doors. Besides, verify that the wood for wooden playhouses is aligned and planed.
Your outdoor playhouse must comply with the European European Toy Safety Standards (EN71). This certification ensures you as a purchaser that the product you are purchasing has passed laboratory tests for structural strength, flammability, and the paints being used are safe for children. If you opt for a two-story playhouse, you also need to think about the possibility of children falling. A non-slip ladder can prevent such incidents.
Designed with safety in mind, our models meet all relevant UK, US and EU safety standards. They are equipped with a series of protective elements such as smoothed edges, non-slip indoor floor, safety hinges, etc. Our wooden outdoor playhouses are smoothed maximally to prevent splinters or sharp edges.
Assembly
If you're looking to buy a children's playhouse, you've probably typed something like "how to build a playhouse" into Google.
In fact, building a playhouse is a lot easier than it looks. For example, our outdoor playhouses consist of pre-assembled panels. We also send assembly instructions so you can build your playhouse in the shortest amount of time! The modular design makes it easy to assemble and only takes two people to build an outdoor playhouse in a few hours.
Each kit comes with all fasteners and fittings. Trust us, you'll feel like an architect without all the stress.