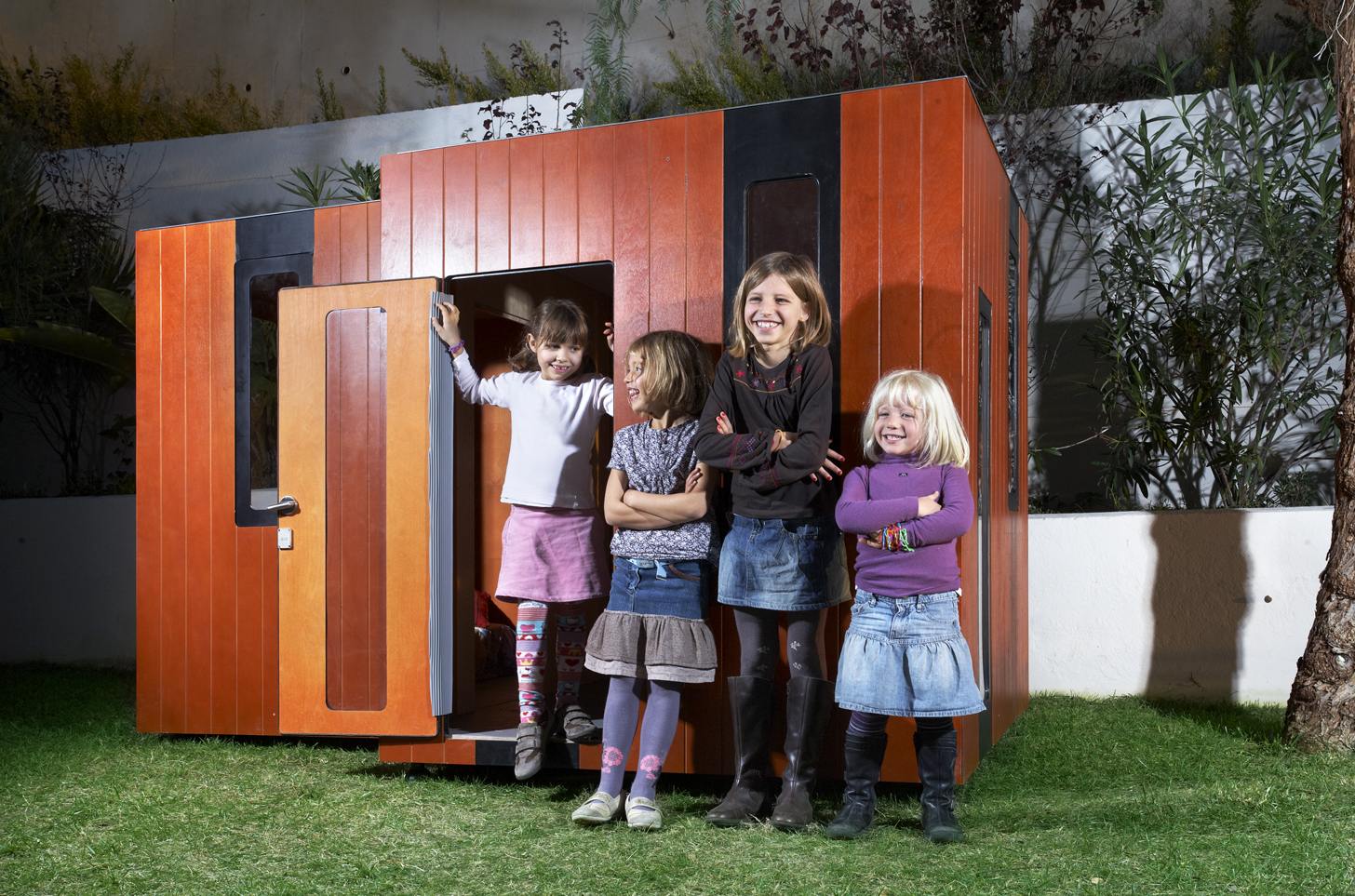 Your family has decided to buy a playhouse for your children. So now you're struggling to decide which playhouse to put in the yard. Every parent wants to give their little one their own oasis – it's magic and imagination they can develop. That's why it's important that we create the best possible environment for our kids. Playhouses are usually made of different types of materials. Depending on the materials they are made of, playhouses can be made of wood or plastic. Here are some useful tips that will tell you why a wooden playhouse is better.
Dimensions
A wooden playhouse has many advantages over its plastic analogue. Plastic playhouses are usually only small in size. Wooden playhouses come in a variety of sizes. If you study the Smartplayhouse catalogue, for example, you will see that wooden playhouses are available in different sizes from the smallest Indoor cubby playhouse to real mansions such as two storey playhouse Kyoto Maxi or cubby house Hobikken Twin – with all sizes in between.
Styles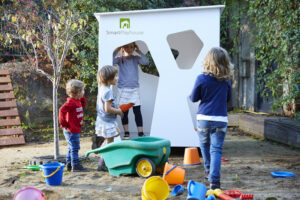 A wooden playhouse has several strong advantages over a plastic playhouse. Firstly, they look fantastic. If you care about the aesthetics of your backyard, a wooden playhouse makes a lot of sense. It looks good on its own and maintains a certain level of aesthetic coherence with your home and other outdoor play facilities. If you're worried about how the play area in the backyard of your house will look, a wooden playhouse will make a great impression. Secondly, your children will understand the look of any wooden playhouse. A wooden playhouse will provide them with something unique and special. Your kid will surely love having their own special corner and will enjoy the realism that only a wooden version can provide.
Durability
A wooden playhouse is strong, reliable, durable and able to withstand bumps, knocks and the general turmoil of children's play. Properly treated wooden playhouses last a long time. The wood used by SmartPlayhouse provides natural protection against rot, mould and vermin. With proper care, you can expect a wooden playhouse to last throughout your childhood or, if you select one of the smaller versions, until your child outgrows it. A plastic playhouse will not last as long and may not be as weatherproof. Their bright colours, for example, tend to fade when exposed to sunlight.
Safety
An important aspect when choosing a playhouse is safety. Both types of playhouses are generally considered safe. Make sure that wooden playhouses are made according to EU regulations. They should be made of smooth, splinter-free wood. With wood, any damage that may occur is usually easy to repair and is unlikely to result in sharp edges and splinters.
SmartPlayhouse is a company associated with AIJU and has received previous certificates of compliance with the EN-71 European standard.
Assembling Playhouses
Both plastic and wooden playhouses will require some assembly. Despite the fact that the assembly process of wooden playhouses is usually more time-consuming, the assembly is very simple with SmartPlayhouse. Since we booths come with factory pre-assembled pieces, windows and doors. SmartPlayhouse wooden playhouses allow installation on both natural ground and on pavement. We provide height-adjustable supports, so can be placed both on ground or hard pavement. Our wooden playhouses come flat packed as pre-fabricated panels so they're really easy to assemble. The panels have pre-drilled holes and include all the screws you need, so you just need to fix the panels in place, and it's ready to play! The more permanent nature of wooden playhouses compared with plastic makes them very durable and secure, while the assembly is really simple.
Budget
As a rule, plastic playhouses are less expensive. This is due mainly to the natural wood material used, sturdy construction and its size. Prices of wooden playhouse can vary approx. from 300 EUR up to 10.000 EUR /350 USD – 12000 USD.
In this way, a wooden playhouse gives a sense of coziness and warmth. It's something that can't be compared to plastic. It is a wonderful homely atmosphere. It is a space in which little ones can feel comfortable. The wooden playhouses provide a great, sturdy and safe environment for children to fulfil their dreams and fantasies. When you buy wooden playhouses from SmartPlayhouse you will find a playhouse that fits your needs, including your budget. And as with all SmartPlayhouse products, you can have confidence knowing you're buying durable products made from quality materials and designed to keep your children safe. So, wooden it is!
Category: