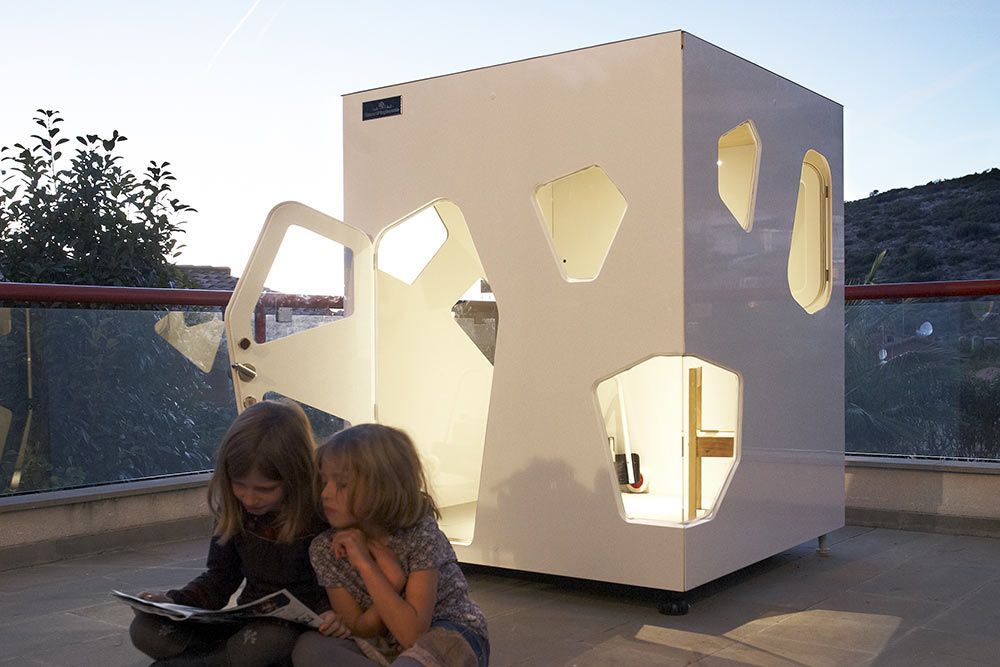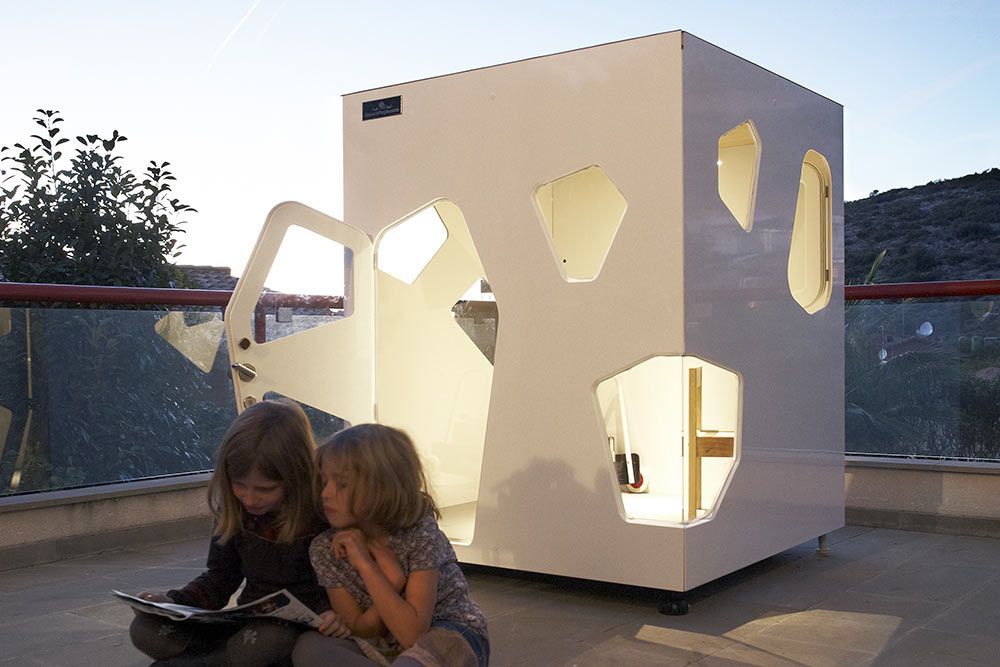 Our playhouses are made from top-quality materials so that they can be enjoyed for years to come. What's more, we are also committed to sustainability so, to build them, we only choose components that do not damage the environment.
The main component of the playhouses is Birch marine board. Used in the Air-Sea industry, it is highly resistant to rough weather and is very sturdy.
The windows are made of methacrylate, an organic material that does not chip or break like glass and is very impact resistant.
The forages, hinges, screws and the outdoor clasp are all made of stainless steel to avoid being harmed by harsh weather. All the openings have rubber gaskets to assure for permanent sealing against any air or water.
The paints used on the corners are water-based and comply with the European EN71/3 Toy Safety Standard.
The roof has thermal insulation and precast waterproof EPDM rubber material with a water drain pipe incorporated from warehouse, so that no welding or attaching materials is required.
Furthermore, the SmartPlayhouse children's houses are created and designed to avoid harming the environment as much as possible and follow strict criteria for sustainability. For this reason, every element, material and process necessary to create the houses has been carefully selected.
The main material of the playhouses is Birch wood, and as such helps avoid the emission of CO² in the environment. The windows on the SmartPlayhouse houses are made of methacrylate, an organic material and thus, recyclable. The paints used are water-based and non-contaminating.