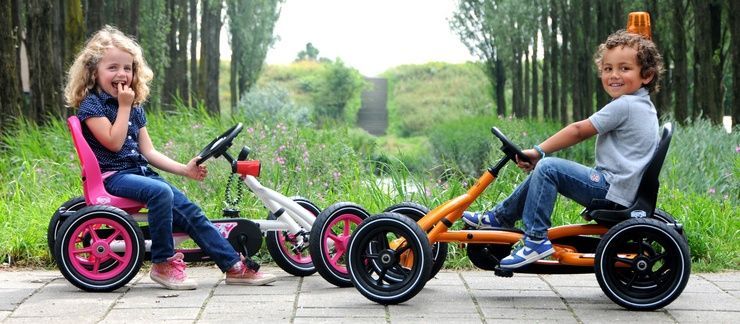 Berg Toys is the leading brand in outdoor toys designed for children to have fun and be creative. They are active games for garden areas with maximum strength and durability.
What does a child need to have fun? This simple question was asked more than 29 years ago by Henk van den Berg and his answer was immediate: playing outside and driving a car with pedals. And on this simple premise he founded his company which children intended to have fun while playing in the garden.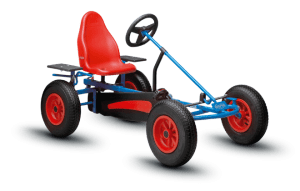 The construction of the first Berg car with pedals was made in the barn of a Dutch farm, and it only required tubes, wood, wheelbarrow wheels and the mechanism of a bicycle. Its success among the young´s neighbors and friends was so big, that the car was sold even before it finished.After that, Berg decided to start his own company in the garden of his house  and that was where the successful market leader of cars with pedals was founded.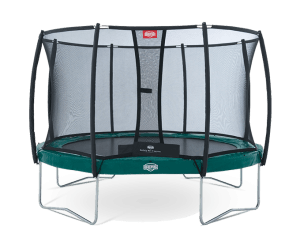 Expanding its catalogue, Berg Toys decided to cover other kinds of toys that could be enjoyed while playing actively outdoor, because this brand wants above all to give remarkable importance to outdoor games for children. Their cars, tricycles and their construction sets and trampolines aim to promote physical activity for children for better psychomotor and social development, in a safe and funny way.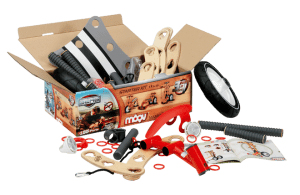 At the same time, their products are based on three fundamental building pillars: functionality, quality and design. That is why their toys last are resistant, so children can be responsible for the planet's resources and their use, and they ensure that the cars are adapted to the owner's growth. Creativity is another factor that is important in their designs. They encourage children to create and build their own cars in a dynamic and cooperative way with wood assembly kits, and so they foster their intellectual development through playing.
Currently, Berg Toys is a leader in the market of outdoor games in garden areas and a leader in the construction of cars with pedals, and they are in more than 40 countries in all over of the world.